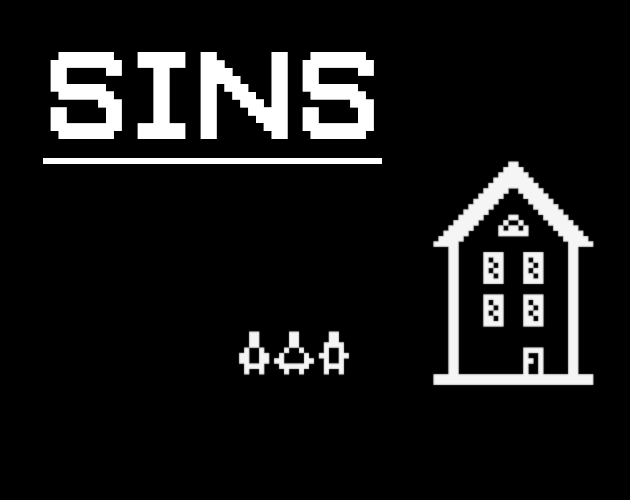 SINS
Comments
Log in with itch.io to leave a comment.
simple style but powerfull game !

Wow
This is incredible. Great job.
Damn, simple but very effective! That ending really packs a punch.

Great job on creating a good sense of dread. The style and art is simple, yet powerful. And the music ties it all together. Nicely done!
Thank you so much! I was really impressed by the Bitsy engine as a whole, and I'm glad to have found some music that fit well.
Thanks! That was a good creepy experience :)